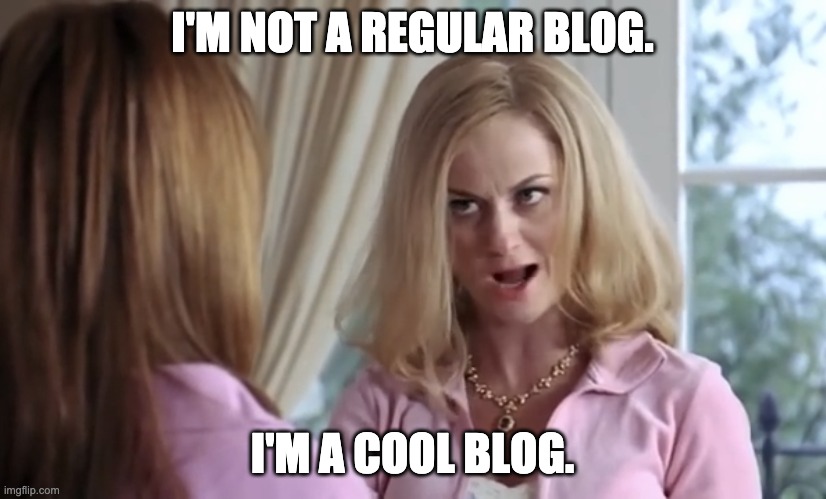 Happy Friday! There are 49 whole days left in 2020. Congratulations, you made it! For this week's hotel meme news, we dive into the growth amongst extended-stay brands, creative ways hotels are selling on-site experiences and safety, and the importance of prospecting.

1. Extended stay brands are hoping you overstay your welcome.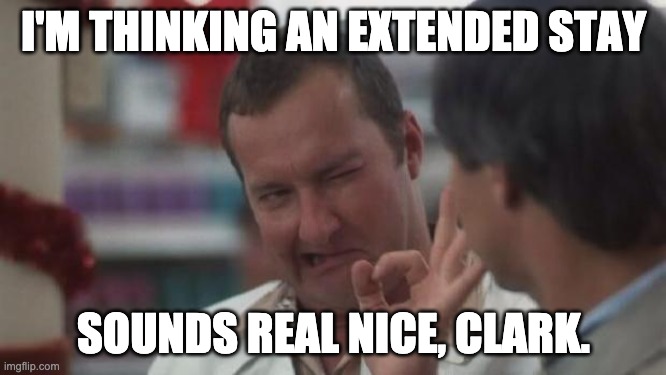 We've talked about the shift in demand from hotels and resorts to vacation rentals. Recently, HospitalityNet authored an article about extended stay brands picking up some of the shifted revenue from traditional resort travelers as well. These properties are gaining some traction with their hybrid hotel/vacation rental perks like in-room kitchenettes, on-site amenities, and thorough cleaning processes.
With more and more remote workers traveling to explore new towns or be closer to family, extended-stay brands are positioned well to gain new nomadic guests.
Interestingly enough, extended-stay brands like Marriott are getting creative with how they grab a piece of the work-from-home pie. For instance, Marriott launched programs like a day pass allowing extended-stay properties to serve as a satellite office for those feeling cooped up in the WFH reality.
To dig into some of the ways extended stay is staying in the game, read the entire article here.
2. A digital prospecting strategy is the hustle you might be ignoring.


Communicating and selling to people already familiar with your brand or offerings is always easier than speaking to someone with no knowledge of your property. BUT don't you dare turn a blind eye to digital prospecting. Not in today's environment. While conversion rates are going to be lower with prospecting, there are significant benefits.

Our friends at GCommerce Solutions recently wrote a guest blog for us, outlining five critical benefits, including brand awareness, target audience discovery, and increased website traffic leading to a larger retargeting cookie pool. You can read the full article here.
3. Guests have great expectations in the long-term.


Everyone is talking about contactless this and contactless that. People are eating in bubbles outside of restaurants. For Halloween, we saw neighbors using slides to pass candy down to kids safely. I now own at least 4 masks that I carry in my car. This is how we are getting through the pandemic, but what trends are actually here to stay?

No, I will not be using the term "new normal" in this blog. It's safe to keep reading.

Hotel Management recently conducted a survey to understand the new expectations for hotel safety and contactless options. To go in-depth with the results, view the article here.
4. "I can't tonight. I am learning to cook pasta in Italy."


Marketing is shifting - thank goodness. Instead of starting every ad with "We are with you in these unprecedented times," - most industries are transitioning to a moveon.com approach to messaging.
For the hotel industry, some of the most creative marketing has been spawned in the last few months. Properties are finding new ways to drive engagement and consideration with hesitant travelers through video, interactive virtual events, and engaging contests.
In June, Business Insider published an excellent article calling out some of the most creative ways hotels were being of service and driving engagement to potential guests. In some cases, offering virtual wellness classes, cooking classes, and streaming live concerts from the property. The number of people hanging out in the "dreaming phase" of the guest journey has never been higher.
Let's get a little weird and creative in how we capture those guests. Read the article here.
5. Hotels are getting weird with their concierge services, and we're not mad about it.


When I grow up, I want to be a lego butler. Had I known this was an option, I may have expressed that as a kid.
The traditional concierge at a hotel is your ultimate insider with access to front row seats for concerts and reservations at the hottest restaurant in town. Creating and marketing unique experiences have been a focus for hoteliers in the past 10 years. This has led to the exciting evolution of the concierge.
In a recent article from Forbes, they dive into 33 fun and surprising hotel jobs that enable memorable guest experiences. Read the entire article here.
---
Stay tuned for the next installment of NAVIS' Hospitality Industry (Meme) News, where we capture the latest buzz on the ground.